At the heart of delivering profound impact are our people


Accelerating discoveries — and careers
Kyowa Kirin North America is a tight-knit community that shares a commitment to patients and a drive to pursue new science. Our work on novel therapies places our team at the forefront of innovation and fuels opportunities for people to grow and succeed with us.
Professionals who want to make a difference will find that Kyowa Kirin North America is an entrepreneurial environment where new ideas and voices are heard and global resources can be effectively mobilized. Each team member plays a significant role in shaping the work we do and the results we deliver as "one" team. Our goal is to be the largest Kyowa Kirin region in terms of revenue by 2024.2

1Based on total KKNA headcount 2020 vs 2017; data on file.

2Corporate Strategy and Planning; data on file
We are always looking for bright minds
to push our
achievements
further.
Maybe that's you.
A culture of collaboration
Our culture is driven by collaboration and innovation. We stress that collaborations are intentional. This means we encourage teams to lean into the challenges they face and to come up with solutions by reaching across functions and regions for input. We want people to feel empowered not only to do their work, but also to make suggestions for change at both the peer level and the executive level. When you combine collaboration, empowerment and a focus on innovation – the results are extremely positive.
We empower employees
to do their best work
Our employees are the foundation for our continued success. That's why we prioritize their health and well-being, so they can stay focused on the important work they do for patients. Kyowa Kirin provides a comprehensive benefits package with the resources people need for health, happiness, and growth. This includes comprehensive health insurance coverage, mentoring and training support, and reward and recognition programs.
We believe in the power of
positivity
At Kyowa Kirin North America, you are part of a team that is determined to leave the world a little better — thanks to a can-do attitude and hard work.
While success drives us, we also prioritize having fun along the way. Each office in North America has a resident Fun Squad dedicated to spreading joy through the celebration of many big and small occasions: whether it's the Chili Cook-off, annual picnics, Thanksgiving potluck, Take Your Child to Work Day, puzzle day, National Cereal Day…. We're known to get a little creative in finding reasons to celebrate.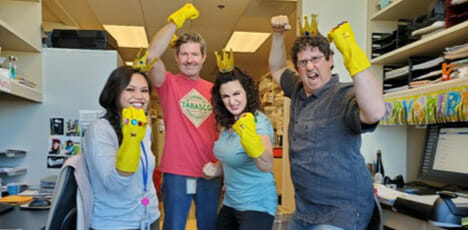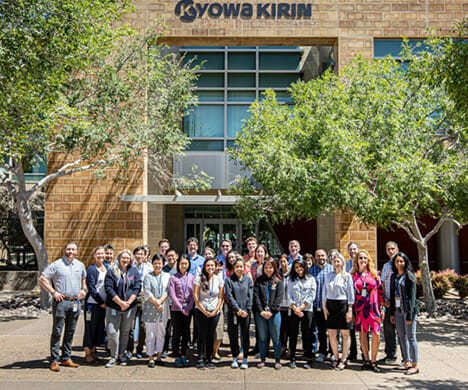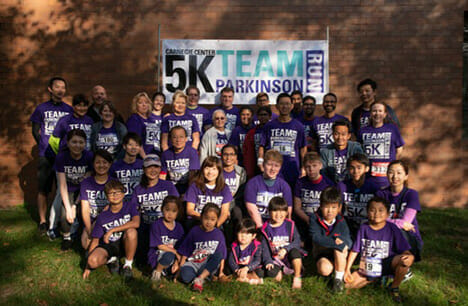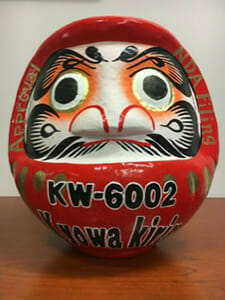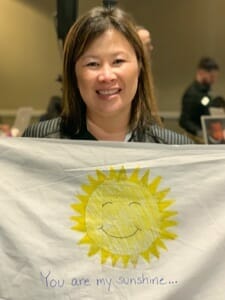 Beyond the workplace, we strive to have a positive impact in the places we live and the communities we serve. We inspire and challenge our employees to do good.
Among the groups we have chosen to support are those that address needs of patients in our therapeutic areas as well as organizations that address broader social determinants of health (food, clothing) and disaster relief.
"We've been impressed by Kyowa Kirin's company culture and appreciate how it is woven throughout every interaction we've had with the medical team, corporate leadership, and public affairs. We also appreciate that Kyowa Kirin has worked with us to generate fresh and innovative ideas to help improve the lives of people living with and affected by movement disorders. We hope to be a force for challenging the status quo and positively transforming lives!"
– Sarah Jones
Parkinson's and Movement Disorders Alliance
"Our relationship with Kyowa Kirin goes back many years when we began working together during the clinical trial process. One thing that stands out is the commitment of everyone in the company to the patients and their families living with cutaneous lymphoma. Over the years, we have worked collaboratively on many projects, incorporating the patient perspective along the way. While the therapy is critical for our patient community, it's the commitment to the people that makes all the difference."
– Susan Thornton, CEO
Cutaneous Lymphoma Foundation