Research
Learn how we unlock the strength of the immune system to fight disease


Kyowa Kirin has 5 research facilities focused on discovery and early research efforts worldwide. Across these facilities, we leverage 4 therapeutic platforms to discover drug candidates and develop new treatments for nephrology, oncology, immunology and allergy and the central nervous system (CNS).
Immunology and antibody expertise
Within Kyowa Kirin Pharmaceutical Research based in La Jolla, CA, our goal is to advance the discovery of first-in-class therapeutics in the area of immune-mediated disorders through translational research and open innovation. We leverage proprietary antibody technologies including Fully Human Antibody Discovery Technology, as well as proprietary POTELLIGENT®, COMPLEGENT® and AccretaMab® Enhanced Antibody Activity Technology platforms toward our goals of discovering novel drugs.
Our activities include:
Discovery of innovative drug candidates based on our proprietary antibody technologies.
Identification and validation of drug targets and in vitro testing of drug candidates by using patient-derived clinical samples.
In vivo characterization of drug candidates through the use of mouse and humanized-mouse models of immune-mediated disorders.
Extensive collaborations with Kyowa Kirin's global research and development teams, as well as external companies and academic institutions, including the La Jolla Institute for Immunology (LJI) and the University of California, San Diego (UCSD).
Kyowa Kirin proprietary technologies
Potelligent® technology boosts antibody-dependent cellular cytotoxicity (ADCC) by removing the fucose moiety from antibodies to improve the binding activity to effector cells, resulting in enhanced killing of target cells, such as tumor cells. Laboratory experiments and clinical trial results have demonstrated the effectiveness of medicines that incorporate Potelligent® technology. Discoveries like this provide fertile ground for our pipeline and for future partnering opportunities.
BioWa serves as the exclusive licensor of Potelligent®, Complegent®, and AccretaMab® technologies to pharmaceutical companies and biotech companies all over the world.
Explore the full potential of your research
A distinctive legacy of partnering
on major discoveries
Since its inception, Kyowa Kirin Research has been a productive center for therapeutic antibody discovery research and has advanced science through several industry–academia collaborative programs. Kyowa Kirin Research was established in 1988 (as Gemini Science) and has supported numerous research projects with the La Jolla Institute for Immunology (LJI) for more than 30 years. The enduring collaboration between Kyowa Kirin Research and LJI led to the discovery and validation of several promising drug candidates for clinical development. Kyowa Kirin Research also works with researchers from several other leading academic institutions and industry partners to enhance its network-based drug discovery activities.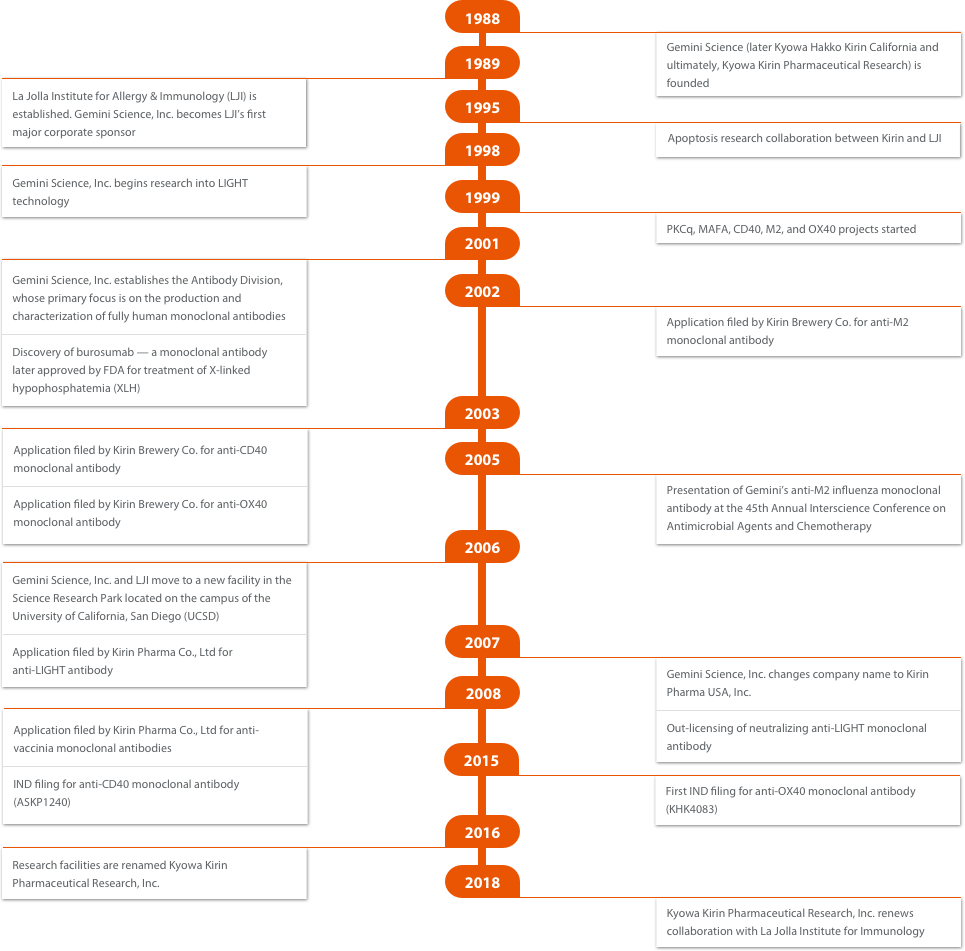 Four modalities
Next-generation therapeutic antibodies
Kyowa Kirin applies distinguished technologies, including Potelligent® technology and human-antibody–producing mice, which we successfully established, to the efficient production of therapeutic antibodies. By making the most of our knowledge and experience in protein and antibody engineering technology, we remain committed to the research and development of next-generation therapeutic antibodies at Kyowa Kirin Pharmaceutical Research and around the world.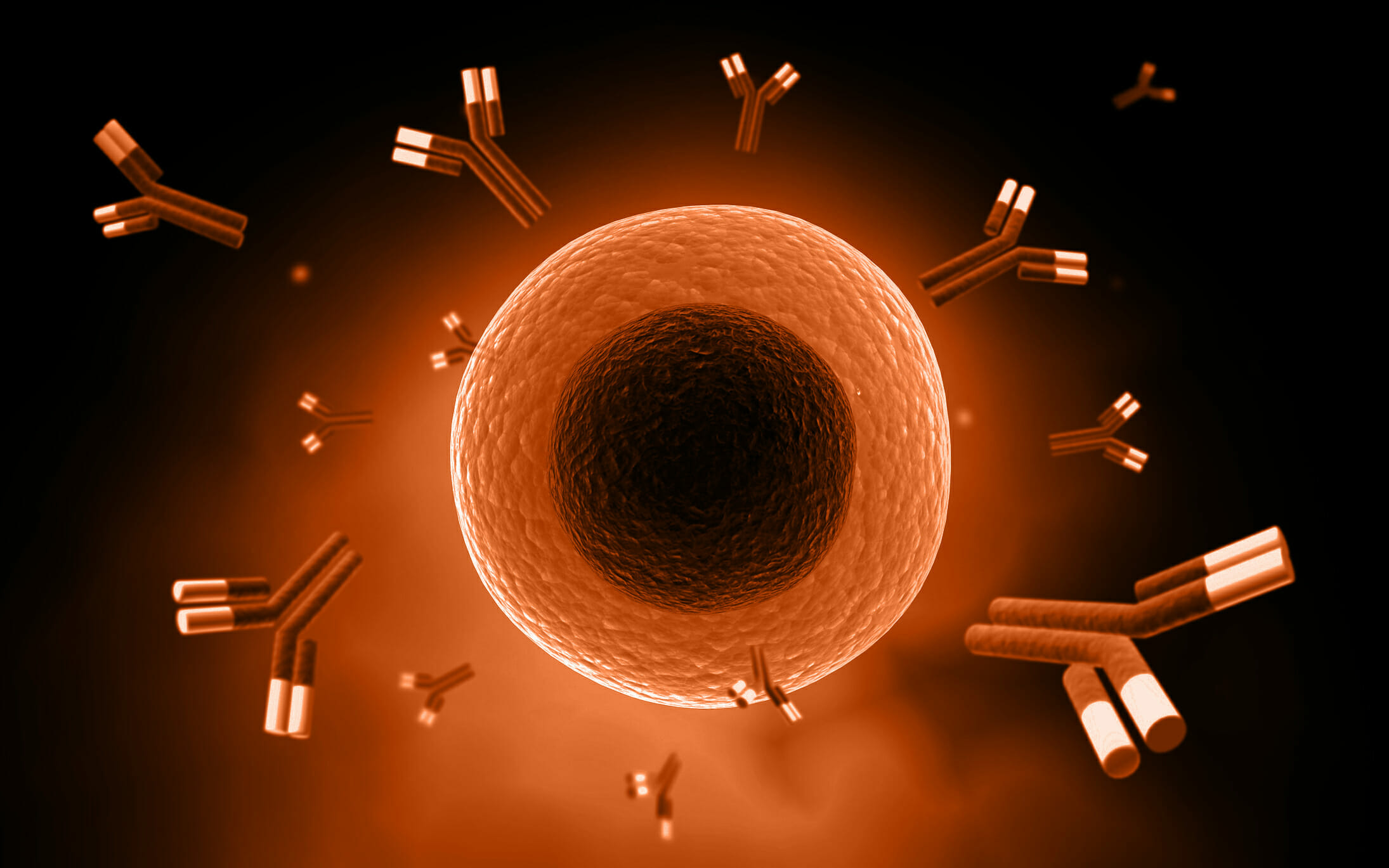 New small-molecule drugs
Our approach to small-molecule drug discovery involves rational drug design, ranging from the structural analysis of disease-associated biomolecules (therapeutic targets) to the design of small molecules. We use an efficient process for drug target hunting and seed discovery - producing drug candidates by utilizing phenotypic assays for disease-state models, chemical biology, and bio- and chemo-informatics.
Nucleic acid drugs
Kyowa Kirin's global research team is actively working on the development of nucleic acid drugs that have great potential as new therapies. Unique technologies focusing on lipid nanoparticles were successfully established as a result of a challenge to construct a drug-delivery system that is indispensable for nucleic-acid drugs. Research on technologies that may enhance nucleic acid function has also been initiated at our research laboratories. We proactively challenge researchers to collaborate on drug-target discoveries and new technologies. Our goal in these activities is to create and deliver innovative medicines for the drug targets for which effective treatment approaches cannot be established with therapeutic antibodies or small-molecule drugs.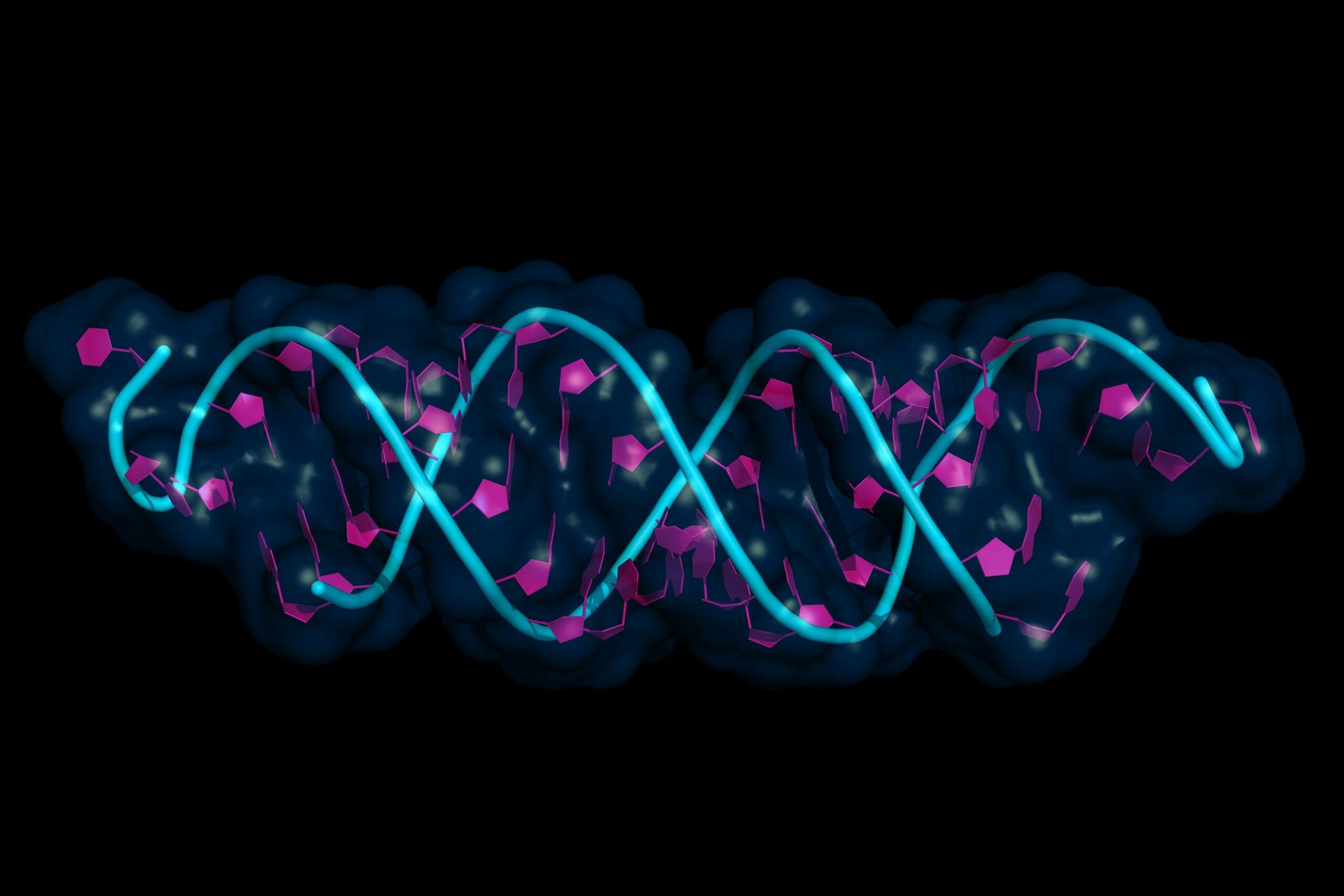 Regenerative therapeutics
To broaden the company's major research and development areas, Kyowa Kirin's global research team has embarked on the challenge of regenerative medicine as a fourth modality. Based on our knowledge and experience in genetic engineering as well as in cell analysis, our research aims to utilize the novel and multiplex potentials of cells.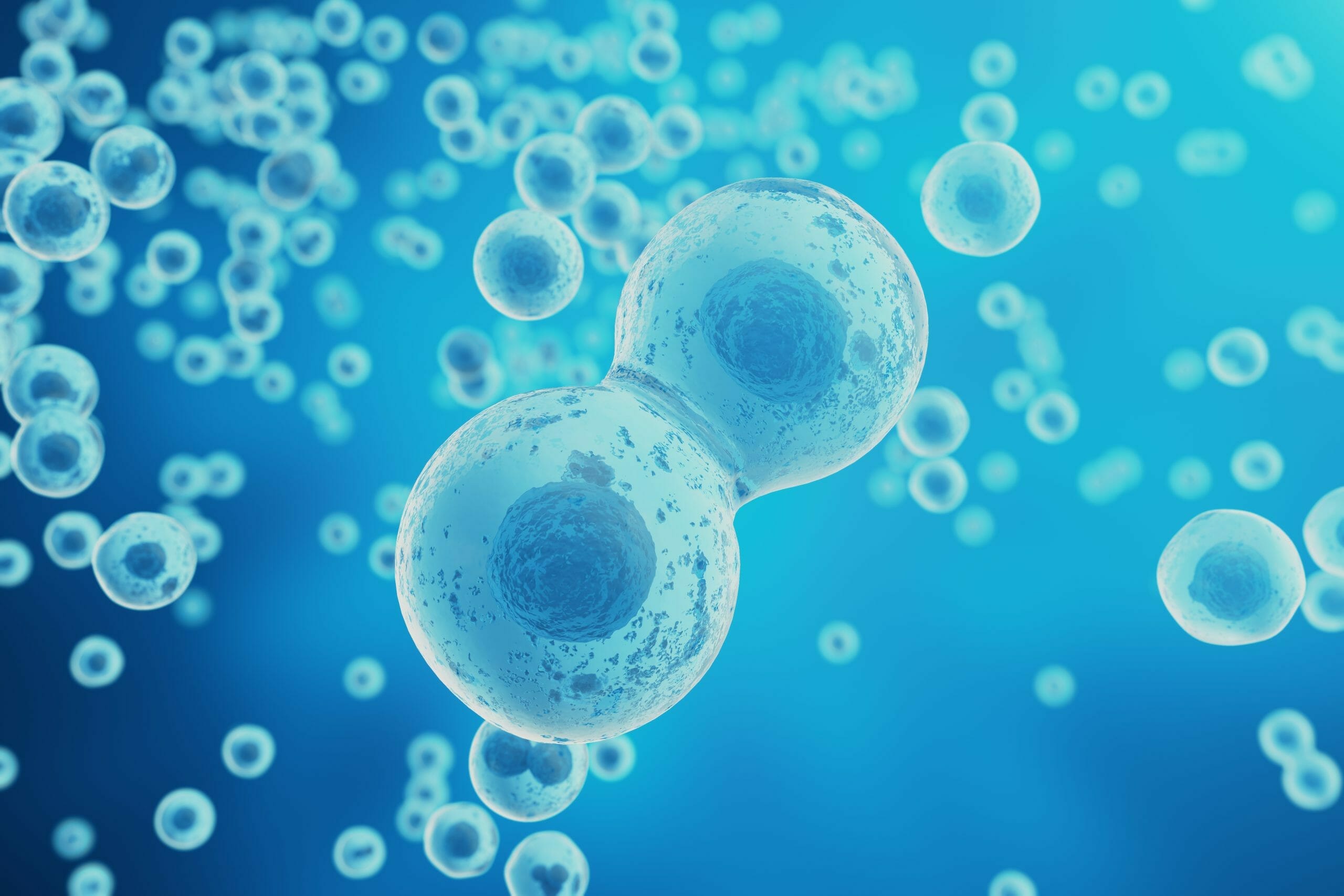 Unlocking the strength
of the immune system
In our laboratories, we look for new ways to harness natural mechanisms of the body's immune response. Our expertise in antibody discovery and development has fueled new patents, development programs, and the creation of effective medicines for patients. And it has been at the forefront of key industry advancements, including the ability to safely and reliably reproduce fully human monoclonal antibodies that precisely eliminate target cells that cause disease.
How antibodies fight disease
Antigens are the molecules that trigger an immune response, such as to bacteria and viruses. Antibodies are created by the immune system and play a key role in protecting the body from foreign pathogens. They are derived from the terminal differentiation of B cells – which then become plasma cells. Antibodies may be found on the surface of B cells (surface immunoglobulins), where they serve as antigen receptors (BCR); or they may be secreted into the extracellular space, where they can bind and neutralize their target antigens.3,4Antibodies also vary in how long they persist. They can be short- or long-lived, depending on origin in the body and cellular memory.5

Figure 1 secreted antibodies binding to target antigen.
Antibody Structure
A single antibody molecule consists of 4 protein chains: 2 "heavy" and 2 "light". There are 5 types of heavy-chain constant regions in antibodies. Antibodies are classified into 5 isotypes (IgG, IgM, IgA, IgD, and IgE), according to the type of constant region in the heavy chains. Each isotype has its own distribution and set of functions within the body.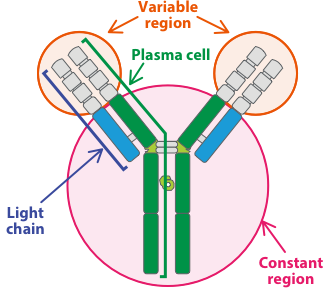 Figure 2. The chains of an antibody
IgG
IgG is the most abundant antibody in blood. It is the only isotype that can pass through the placenta, and IgG transferred from the mother's body protects a newborn in the first weeks after birth, a form of maternal immunity. IgG is widely distributed to the blood and tissue and protects many parts of the body.

IgM
IgM is secreted as a pentamer comprised of 5 identical antibodies. IgM has a key role in the initial immune response. It is distributed to the blood.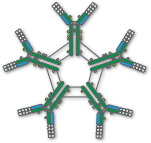 IgA
Secreted IgA is made up of 2 antibodies. It is distributed to serum, nasal discharge, saliva, breast milk, and bowel fluid. Breast milk protects the gastrointestinal tract of newborns from bacterial and viral infection, another form of maternal immunity.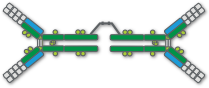 IgD
IgD is present on the surface of B cells and plays a role in the induction of antibody production.

IgE
IgE is believed to be related to immunity reactions to parasites and is known as a key factor of allergies such as pollinosis.
3Hoffman W, Lakkis FG, Chalasani G. B cells, antibodies, and more. Clin J Am Soc Nephrol. 2016;11(1):137–154. doi:10.2215/CJN.09430915
4Murphy K: Janeway's Immunobiology. New York, NY: Garland Science, 2012. [Google Scholar]
5Wilmore JR, Allman D. Here, there, and anywhere? Arguments for and against the physical plasma cell survival niche. J Immunol. 2017;199(3):839–845. doi:10.4049/jimmunol.1700461
Mechanisms of action of
therapeutic antibodies
Our discovery of new drug targets hinges on isolating and activating antibodies to work against the target factors. Antibody treatments are based on 3 typical mechanisms of action.
Neutralizing activity
When ligands, such as growth factor, bind to their receptors, cells can become activated. Excessive or abnormal activation of cells can lead to disease. When a therapeutic antibody binds to a ligand or its receptor, the antibody interferes with the ligand-receptor interaction and thus prevents undesirable activities.
ADCC (antibody-dependent cellular cytotoxicity) activity
Antibodies can bind to the surface of cells that express foreign antigens, such as virus-infected cells and tumor cells. Immune cells such as macrophages and NK cells recognize the antibody bound to the target cell and destroy the target cell.
CDC (complement-dependent cytotoxicity) activity
CDC is a reaction in which an antibody bound to its antigen activates the reaction cascade of a group of serum proteins that comprise the complement system. Activation of the complement system by antibodies leads to the formation of pores within the cell membrane and the lysis of bacteria, viruses, and tumor cells.