Operations
We protect the environment while delivering high-quality products that help patients


Kyowa Kirin has 3 manufacturing sites that supply medicines for our R&D and commercial business around the world. Our global expertise enables us to produce and deliver treatments across different therapeutic areas in the form of biologics, oral solid doses, and transdermal patches.
Producing innovations in our labs and delivering products to patients as quickly and safely as possible requires one thing — teamwork. The spirit of working together — or "wa," as our Japanese colleagues call it — encourages our operations teams to support each other to ensure quality, operate efficiently, and manage the entire process in a way that is environmentally sustainable.
Our North American cross-functional operations teams are central to the success of our entire supply network. Their collaborative approach is inherent in every aspect of the production process: from manufacturing, across the supply chain, and through to logistics and distribution.
Manufacturing
Kyowa Kirin facilities and our external network of manufacturers and service providers enable us to produce medicines across 4 therapeutic areas: nephrology, oncology, immunology & allergy, and central nervous system (CNS). The depth and breadth of our in-house expertise enable us to provide treatments that are delivered in multiple formats, including biologics, oral solid doses, and transdermal patches.
Manufacturing therapeutic antibodies
Kyowa Kirin uses unique techniques that enable us to produce state-of-the-art biopharmaceuticals. Our therapeutic antibodies are manufactured in 4 key steps:
Culture
Cell Removal
Purification
Fill/Finish
A vial of the cell bank is thawed and cultured in a medium. As the cells grow, the culture is moved into increasingly larger bioreactors.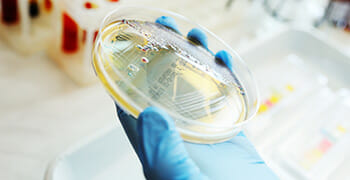 At the end of the production culture, the suspension is centrifuged and then filtered to remove any remaining cells or cellular debris.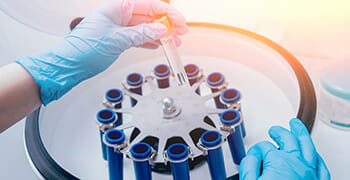 The antibody is purified through multiple steps of chromatography that uses large-diameter columns (tens of centimeters to a meter). The purified antibody is then passed through a filter aseptically.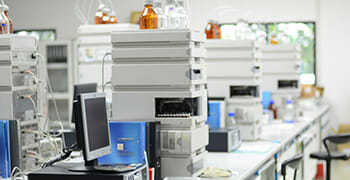 In a controlled and clean environment, the therapeutic antibody solution is packaged in small bottles (vials), which are sealed with a rubber plug and an aluminum cap. The products are stored and delivered to customers in a refrigerated condition.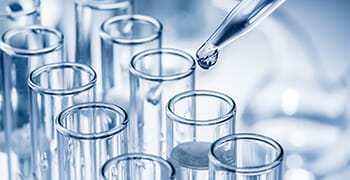 Watch the pre-culture phase of manufacturing biopharmaceuticals
Eco-responsibility
Kyowa Kirin North America supports the company's global efforts to protect the environment for the next generation – our aim is to contribute to the health of people around the world by doing everything we can to operate sustainably.
We consider the environmental impacts of our products throughout their entire life cycle — from research and development through production, marketing, use, and disposal, and across the supply chain.
Here are a few of our global eco-responsibility initiatives:
Protecting water resources
Reducing waste and chemical emissions
Lowering CO2 emissions
Supply chain management
To fulfill our goal of answering patients' unmet medical needs, we need a seamless and robust supply chain that ensures a stable supply of high-quality medicines.
We rely on teamwork and collaboration and operate regionally — using logistics to coordinate all aspects of the end-to-end value chain. This includes:
Planning
Manufacturing
Transport and delivery
Product support, science, technology
Artwork and packaging
Clinical trial supply
CMO management and procurement
Digitization and systems
Business performance
The Kyowa Kirin Corporate Social Responsibility (CSR) Guidebook explains how we achieve our CSR procurement with the understanding and cooperation obtained from suppliers, and consists of the Kyowa Kirin Group Procurement Policy, the Supplier Code of Conduct, and the Supplier Hotline.
Focus on Quality
At Kyowa Kirin North America, we foster a culture where a strong commitment to quality runs through all product- and patient-related activities at all levels of the organization. Our core values are embedded in everything we do and are integrated into the Kyowa Kirin Global Quality Policy.
We commit to putting the patient first in all our decisions and actions, and to ensuring quality in our products and processes at all stages — from early-stage development to clinical trials, approval, and commercialization. Our goal is to ensure high standards and flawless execution – delivering results right, the first time.
Guided by this commitment and working as a global quality team, we strive to contribute to patients' lives by ensuring that the highest-quality commercial and clinical medicines are available and by always adhering to these safety and compliance principles:
We utilize people, process, systems, and technology to conduct reliable and ethical activities in alignment with our compliant and effective GxP quality management system.
We maintain healthy relationships with all stakeholders and properly oversee suppliers and contractors.
We comply with all GxP global laws, guidelines, and industry rules in our activities.
We utilize data and risk principles to drive decisions based on long-term outcomes, while always keeping our patients at the center of our decisions.
We foster a positive quality culture and always strive to continuously improve.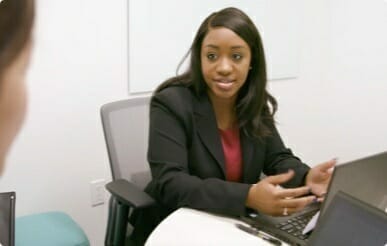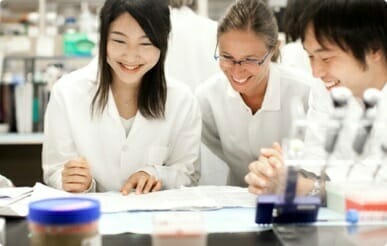 Quality Assurance
The Global Quality Policy guides what we do, at all times, for patients, physicians, decision makers and partners. It informs who we engage, what audits we conduct, and how we manage external manufacturers, laboratories, distributors, and clinical research organizations. Our aim is to nurture and sustain positive relationships with all parties on the basis of a strong shared commitment to quality, transparency, and integrity.
Logistics
Kyowa Kirin North America contracts with a global network of third-party service providers to manage the transportation of key materials and finished products. Cold-chain or temperature-controlled shipments are monitored with the appropriate active and/or passive cold-chain technology.
In line with the latest technology, GPS tracking and location services are evolving – and enabling shipment visibility. Kyowa Kirin continues to work with its partners and service providers to constantly provide the best capabilities to ensure the safety, security, and resilience of its Supply Chain.
Distribution
Distribution ensures that our medicines are delivered through "the last mile"⁠ — to patients and customers.
With delivery fill rates in line with best practices for healthcare, Kyowa Kirin leverages business partners to support resilient and secure product delivery, order management, billing, and customer service/support. We create product- or application-specific supply-chain designs, and we implement fit-for-purpose solutions to meet the needs of our markets, our products, and our patients.