Kyowa Kirin
Grant Funding


Together we can make a difference
At Kyowa Kirin, we care from the inside out. Every day, we make a profound impact through our work and our collaborations. We work to strengthen patient communities, and provide greater support to caregivers. Our commitment extends to the communities where we work and live. We are committed to a better future and we're working on it.
We believe in making wise investments in knowledge and innovation. We do this by empowering grant recipients, fueling their vision, and unleashing their determination – knowing that we share a mission to improve outcomes for patients, families, and medical professionals.
Our intention is to support researchers and organizations whose interests align with our therapeutic areas, support patients, and strengthen diverse communities by bringing forward new data, improved education, and patient empowerment programs.
Supported grant requests
Our Educational Grants may be awarded to support bona fide, independent educational programs to further medical science, education, or public health policy. Some examples of Educational Grants are:
Funding to an organization to support an independent medical education program
Funding to an organization to support an individual fellowship
Our Research Grants can take the form of funding or other transfers of value offered by companies to third-party entities or organizations to advance medical or scientific knowledge. Some examples of Research Grants are:
Funding for data collection
Initiating or sustaining patient/disease registries
Supporting investigator sponsored research with the potential to improve understanding of treatment and medical best practice
Supporting new publication of research into disease prevalence, epidemiology and/or patient outcomes, including retrospective reviews of patient records
Our CSR and Advocacy Grants may be awarded to charitable 501(c)(3) organizations working to improve the communities we operate in or patient groups with a mission to improve awareness, diagnosis and care for patients managing a disease. Some examples are:
Sustaining support for patient education resources
Improving patients' access to care and treatment
Expanding patient outreach and awareness, including among underserved and minority communities where health care disparities and inequitable access to care persist
General support for addressing sustainable development goals (as defined by UN and corporate social responsibility program) and social determinants of health within our communities
Grants are provided to benefit the healthcare community, advance clinical knowledge, or improve patient care. Grants are provided through an arms-length agreement with Kyowa Kirin North America (KKNA). Our company will not be involved in the activity beyond completing due diligence in advance of awarding the grant. For approved grants, we will confirm the necessary details to establish a contract and facilitate payments.
Kyowa Kirin considers grant requests from a broad range of organizations, including hospitals, community health centers, medical universities, professional associations, managed care organizations, accredited medical education companies, patient advocacy and support groups, clinics, and other charitable organizations. Kyowa Kirin shall not be required to be the sole supporter of the activity. Grants and donations may not be provided to support individual HCPs, groups of HCPs, or physician practices.
To submit a proposal
Proposals should be submitted to the KKNA Grant Review Committee mailbox at grantrequests.na@kyowakirin.com.

Questions may also be addressed to this mailbox.

See the content below for general conditions and requirements that support our timely review and response of each request.

After submitting a grant request, you'll receive an e-mail notifying you if the grant is approved or denied.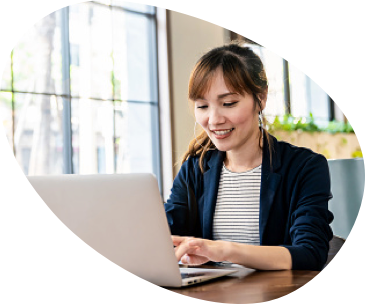 General conditions and requirements
Grant requester responsibilities
As the grant requester (and, if selected, the grantee), you are responsible for the design, implementation, and conduct of independent initiatives supported by this grant. Kyowa Kirin will not be involved in any aspect of project management but may seek to understand and communicate the impact of projects and work supported by our grants.
Eligibility to apply
It is against KKNA policy to sole-support a grant. Grant requesters must confirm that they are seeking support from other pharmaceutical companies. U.S. individuals or organizations who are focused on a mission related to patient education and/or healthcare improvement may apply, such as:
501(c)(3) and charitable organizations
Accredited independent researchers and continuing medical education providers
Advocacy organizations
Public health organizations
Academic medical centers and universities
Medical associations and societies
Grant checklist
Letter of Request

Must be submitted at least 90 days prior to program start date
Must align with expressed areas of interest to Kyowa Kirin

IRS Letter of Determination and W9

W-9 must be dated and signed within 1 year of grant submission

A needs assessment

Must clearly define objectives
Must include plan for measuring and communicating project outcomes
Must include evidence of accreditation where applicable

An itemized budget with an explanation of how our funds will be used

Must be reasonable and cost-effective

Company will not support excessive overhead or administrative fees
Agenda (required for meetings/conferences)

Must be consistent with objectives

Will be reviewed by Medical Director, Chief Medical Officer, and Grant Review Committee